Carers UK
Latest news from Carers UK:
The State of Caring Report 2022 highlights:
1% of carers haven't taken a break from their caring role in last year.
Half of all carers took over a year to recognise their caring role, with over a third taking over three years to recognise they are a carer.
75% of carers worry about continuing to juggle work and care.
Carers are extremely worried about the future: 61% said they were uncertain about what practical support they might be able to access in the next 12 months
Carers UK - Latest News
What is Carers Week?
Carers Week is an annual campaign to celebrate the contribution of unpaid carers.  It also raises awareness of available support. We'd like to extend an invitation to Islington carers to take part in a week of fun, local activities! 
You can also see what's on during the week on the Carers Week webpage. Booking is essential for all events.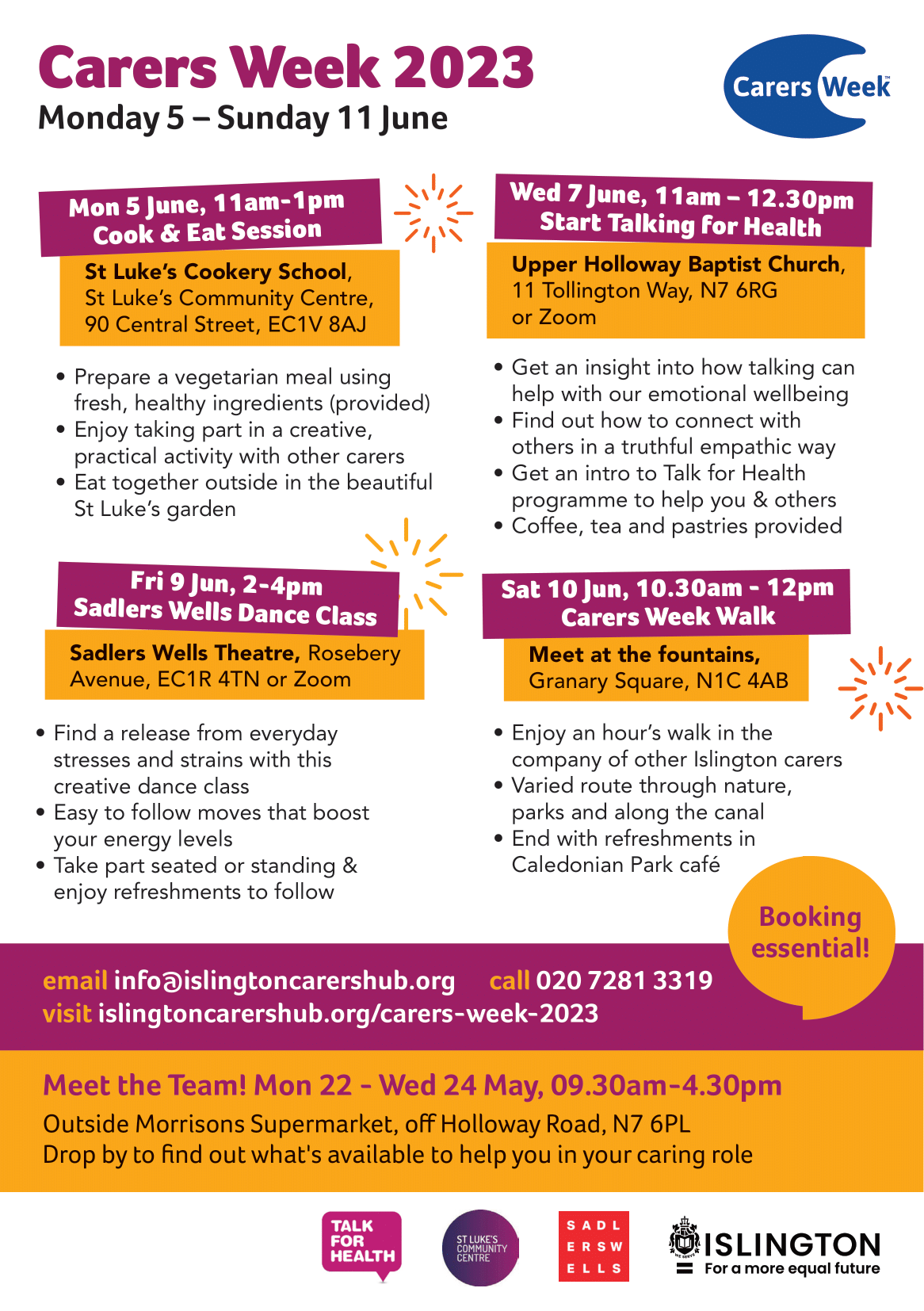 Booking is essential!
To book for one or more of the events, please click below.  This will take you to the Islington Carers Hub website, where you can book.
For a printable flyer to share, please click the button below to download.
We'd really appreciate any support that you can provide to let your networks know about what's taking place.  
To make a referral
For support from Islington Carers Hub, or to refer a client, please contact them on 020 7281 3319 or email: info@islingtoncarershub.org.  (Islington Carers Hub is a service run by Age UK Islington). For an NHS email address, please see details here on our website.